Finland is said to be one of the forerunners in the field of IT. The Economist Intelligence Unit's IT Industry Competitiveness Index ranked Finland as the second most competitive country in the world. Finland is also leading the way with gender equality in the workplace. However, in the field of IT, only 25% of employees are female. But when we look at usage of applications and digital services, the situation is much more balanced. Hannu Lahtinen showed that, among 14-year-old teenagers, boys and girls have similar attitudes towards computers and use them approximately equally. So the question is: why do women use digital services but don't want to be part of creating them? Is it, in general, important to get more women into the field of IT?
Since women are regular users of digital services, their views and ideas are needed in order to create digital services that meet actual needs. Otherwise, we end up with services such as the example from my university course material: a webcam in a powder box. Ask any woman, and that is the last place on earth where they would want a camera.
The fact is that the world around us is not encouraging girls and women to take up technical careers. IT is considered a difficult field that lacks creativity and a human touch. There is also a need for more interesting female role models in technology.
My friend was a PhD student in natural sciences. She, unfortunately, started feeling that she didn't fit in that world, and finally decided to start studying in the technical field. For her sake, I'm happy she has found a career she is happy with, but from the society's point of view, her career path was not very efficient. At the point in life where you decide what to study, you tend to cater to the expectations others are setting for you. Family and friends have their opinions, and these attitudes often affect your career choices. Could offering more definite options for women in high school make them think harder about what they really want to do with their lives? Surely some of them would find IT an excellent way of expressing themselves and fulfilling their dreams.
IT would benefit a great deal from getting more women in the field. If (as is the case now) almost half of the population considers it an unattractive alternative, IT will lose the intelligence, creativity, ideas, views and perspectives of those people. These ideas and viewpoints are important – not only as ideas of women, but as ideas of individuals.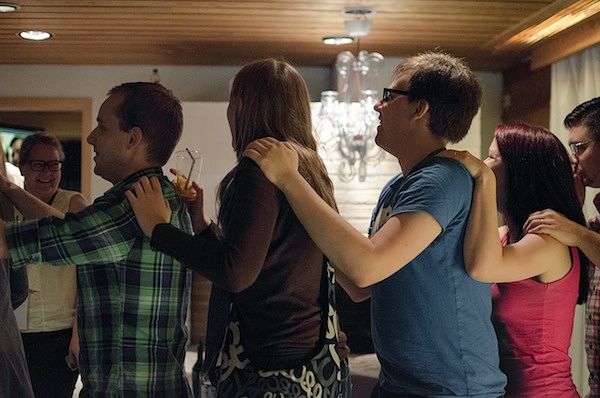 For us women who currently work in IT, the situation is very good; generally, we are very happy with our jobs and careers. A recent study comparing different industries in Finland by The Federation of Finnish Technology Industries showed that IT is one of the most equal sectors, where appreciation is truly based on knowledge and a woman's Euro is very close to a man's Euro. My own career choices haven't always been obvious, and I have encountered some negative attitudes on the way, but I'm really happy that the path I chose has taken me to a place where I can use my creativity and logical skills in an inspiring and enthusiastic environment.
Janetta will share her experiences about studying and working in IT at the Super-Ada event, which will be held at Sanomatalo on the 28th of September. The event is organized by Nice Tuesday, an organization for women working in IT. The purpose of the event is to introduce IT as a future career for women studying at high school.
At Futurice, we want to see more women working in IT. That is why we will offer a traineeship for a team of two to three high school students at Super-Ada. We believe that it's easier to find your dream job by getting actual experience and trying out different fields.
If you are a woman studying in high school, come and see, hear and try out what it's like to work in IT. It might change the rest of your life.